Xtium
Xtium was a leading provider of it support solutions, data backup and recovery, and remote application systems. When they decided to enter the healthcare market with their core suite of services, they turned to Brand Llama. Working closely with their marketing team, Brand Llama developed many communication materials and employed unique audience targeting techniques to build a strong inbound marketing program that culminated directly in healthcare client acquisition, and the eventual acquisition of Xtium for their healthcare expertise.
Website Design
Website Construction
Inbound Marketing
Lead Generation Marketing
Website Optimization
Marketing Optimization
Design Consulting
Sales Support
Website Maintenance
Whitepapers
Online Advertising
Thought Leadership
A redesign of key pages on the Xtium website helped promote the key thought leadership that reflected their expertise in the healthcare and data management space.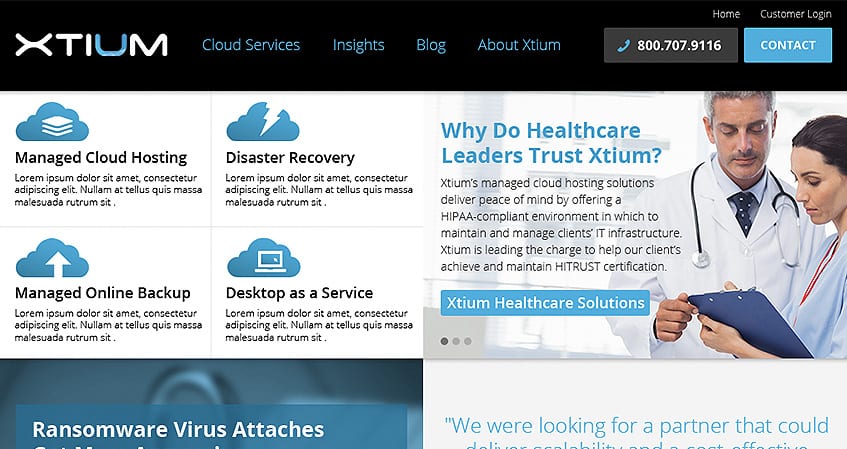 Cross Linking Strategy
A detailed cross linking strategy was employed for all the key pages that expressed healthcare thought leadership that gave visitors a full sense of the expertise available at Xtium.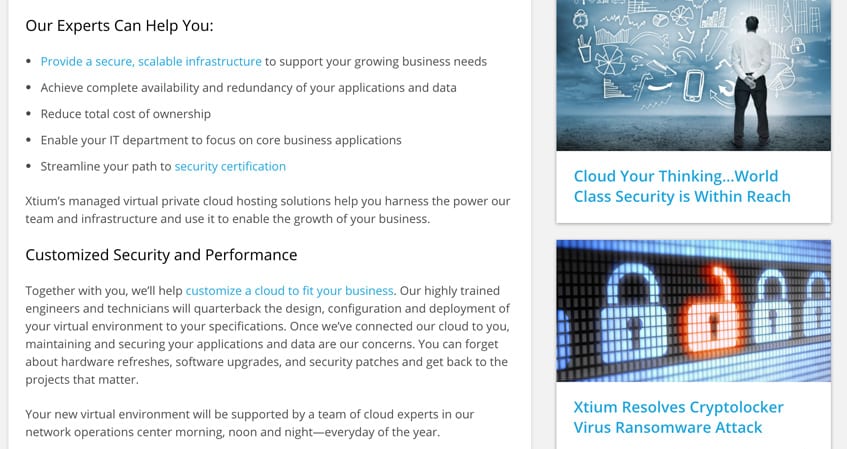 Retargeting Campaigns
Leveraging a retargeting campaign system, visitors to the Xtium website started seeing follow up advertising on popular websites shortly after visiting Xtium's website.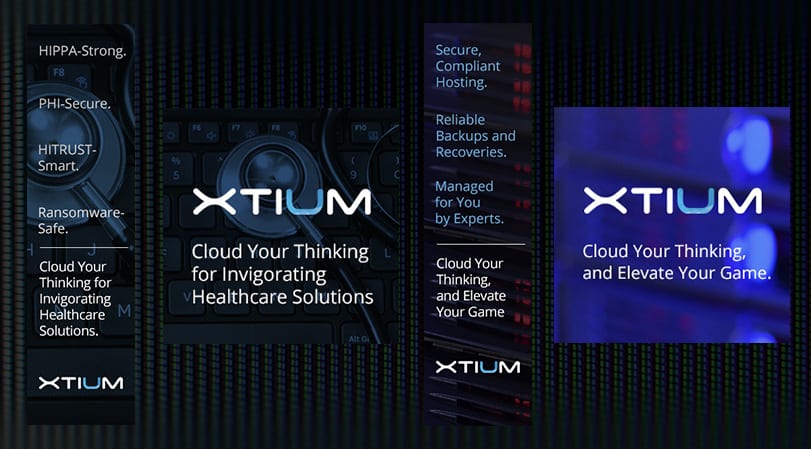 Event Support
Promoting events and webinars within cross linking strategy helped extend Xtium's presence in the healthcare space, for those that could attend and not. Webinar replays and video segments of events showcase their expertise on the website.