Camden Coalition of Healthcare Providers
Camden Coalition of Healthcare Providers focuses on improving healthcare outcomes for those less fortunate members of the city of Camden, New Jersey. Utilizing advanced technology, experience in navigation healthcare organizations, and good old fashioned bedside manner, CCHP helped thousands of residents get the care and treatment they needed, and helped lift others out the cracks of the healthcare system. Brand Llama created a new brand identity, corporate communications package, and annual report to help give CCHP the brand recognition it deserves.
Business Card Design
Logo / Brand Identity
Website Design
Website Construction
Annual Report
Photography Direction
Logo Design
The CCHP brand identity designed is an accurate representation of all the healthcare organizations they partner with, in the communities they serve. The healthcare map is an essential piece of the CCHP puzzle, and how they track their performance and impact.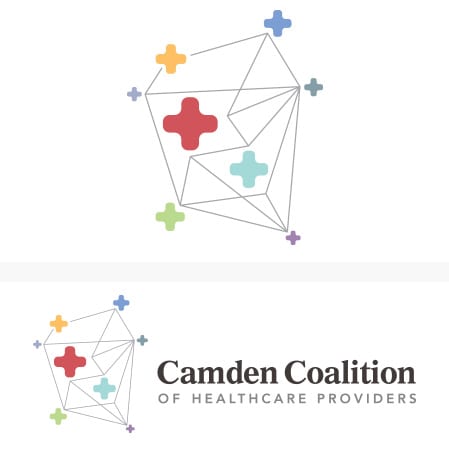 Identity Toolkit
An identity toolkit for the organization was developed to provide guidance of logo usage, placement, color schemes, and typefaces. This toolkit helps the company maintain the brand style and apply it to all marketing and sales communications.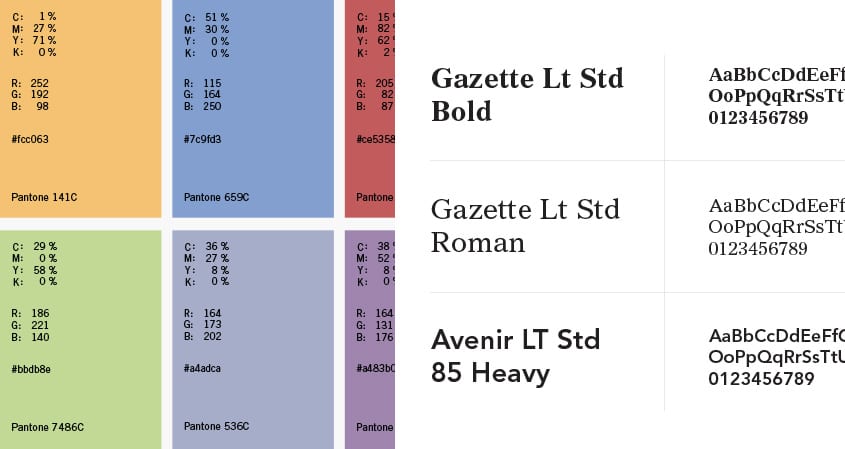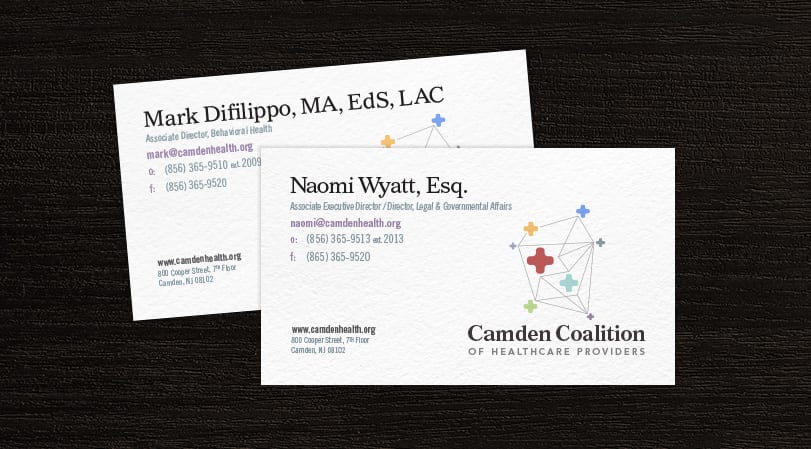 Business Cards
The branding project included the stationary package design, which included new business cards, power point presentation templates, envelopes, and other communication essential items, all updated to reflect the new identity.
Annual rReport
Brand Llama work closely with the CCHP to develop their annual report, which focused on their impact, outreach efforts, and case studies of patients and doctors who contributed to healthcare system improvement.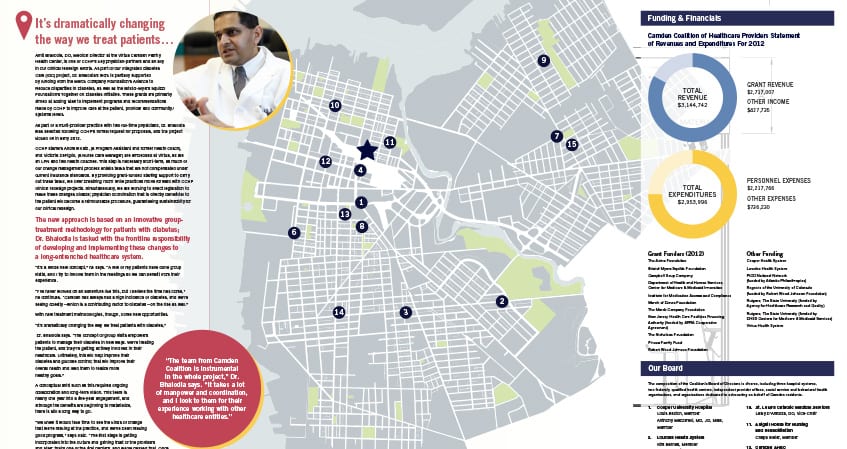 Focus on Real People
The annual report and microsite focused on real people who had been helped significantly by CCHP and their efforts to streamline healthcare in Camden.