Manufacturing Companies are Tech Companies
In the manufacturing industry, as with every other sector of business, technology is changing the way products are developed, produced and distributed. In fact, according to the findings from the RSM Monitor survey of C-level manufacturing executives, technology is expected to fuel top-line growth and boost profits. Executives are also depending on technology to connect with their customers. "Most manufacturers have already implemented a customer relationship management system and more will implement CRM in the coming months. Along with social media, they are using CRM to target customers and anticipate their needs."
It is easier today than ever before to engage with customers and prospects in any industry. Yet manufacturing marketing is lagging behind other verticals, despite it being a key priority for the C-Suite.
Manufacturing Marketing Trends. Times Have Changed.
From a seller perspective, traditional tactics such as direct mail, telemarketing and advertising no longer work as well as they used to. Buyers are inundated by messages and cannot cut through the clutter. As a result, they are tuning brands out—including yours.
From a buyer perspective, technology has changed the way information is consumed. Technology is putting control of the buying cycle firmly in their court.
The good news is that there is a way to get customers to want to interact with your brand. And it doesn't require a heavy investment of budget.
The New Reality for Manufacturing is Inbound Marketing.
According to Manufacturing Marketing Reports published by the Content Marketing Institute, only 20% of manufacturers using content / inbound marketing tactics think their programs are extremely successful or very successful.
So with most industries embracing and winning with content / inbound marketing, why is the success in manufacturing so low?
Manufacturing Perception:
Content marketing is seen as a big lift with lots of moving parts to do it properly
Fact:
A few really good pieces or offers used in a variety of ways can go further than regular and constant output of content
Manufacturing Perception:
Content marketing is good for brand awareness, not sales conversions
Fact:
A single great paper, offer or ebook can convert a lead to a sale
How Great Inbound Marketing Works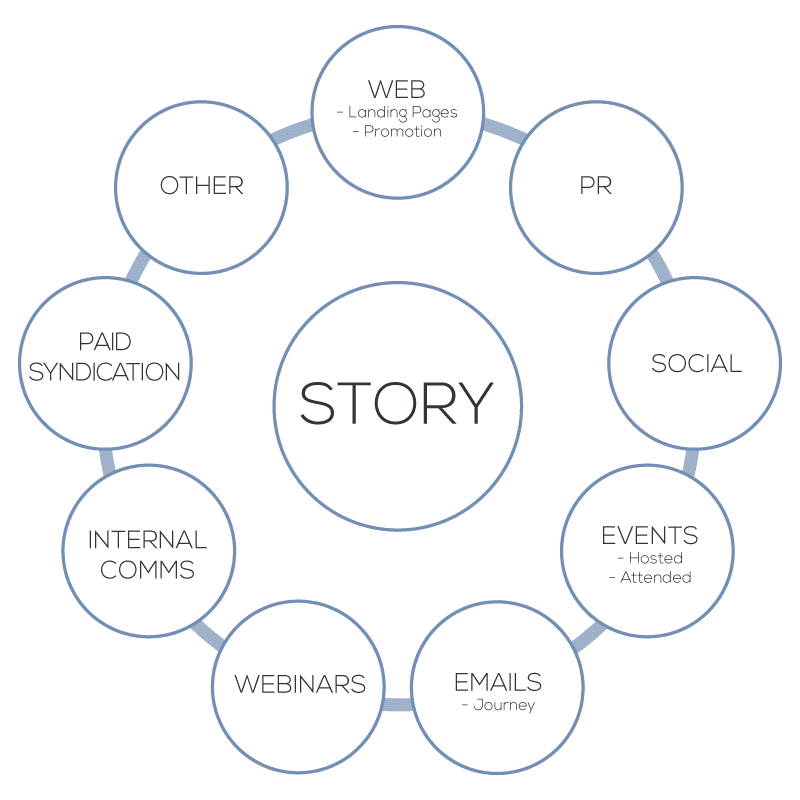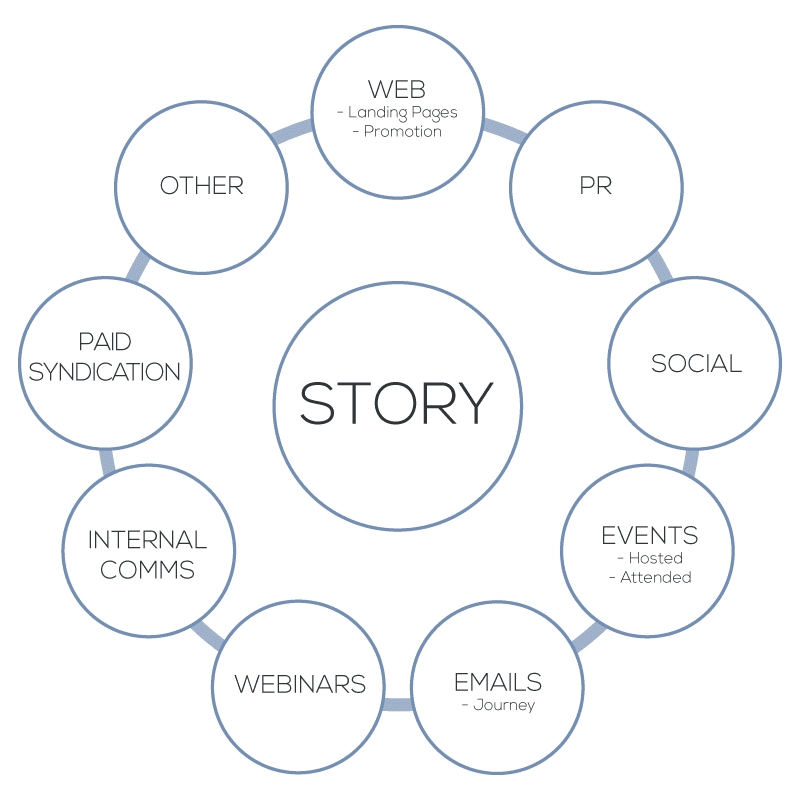 First, inbound marketing isn't about saying a lot. It's about saying one really interesting thing that catches the attention of your target audience. And then leveraging it on all the channels that they are looking for information. Companies that are blindly creating content without a strategy around goals, targets and alignment to sales are leaving deals on the table. They are basically just chasing their tails trying to get someone to take the bait.
A few inbound marketing tips:
First, even if you sell to everyone, for the purposes of your marketing efforts, pick a vertical or topic and focus there. After success with that vertical, you can always add another.
Keep it small, keep it agile. Then do lots of small tests to determine what works before deciding where to spend your dollars.
Marketing Automation platforms are an excellent way to ensure the leads you're getting don't get lost in the shuffle.
At a Glance: Inbound Marketing that Works
Switching from General Sales to a Targeted Vertical
A local company that had been selling to general audiences wanted to lift their sales and brand awareness in the healthcare space.
Target: Healthcare
Goal: Increased healthcare inbound leads (web form and phone calls)
Through a multi-year relationship with Brand Llama (with increasing work scope requested by the client) including an updated website, specific targeted blog posts and papers, social media, Search Engine Marketing, content syndication, emails, automation and webinars, Brand Llama helped the company double the number of inbound leads year over year.
Result: The company positioned themselves so well in this space that they were acquired by a larger local competitor who was interested in their presence in the healthcare space.
"The work you (Brand Llama) did was a big part of the reason for this acquisition. Thank you!"
Make Them an Offer They Can't Refuse
A local manufacturing company with minimal prior marketing efforts wanted to use inbound marketing to lift leads and brand awareness in the education space.
Target: Education – K-12 and Higher Education
Goal: Increased Sales
Through a monthly retainer, Brand Llama rebuilt the website for modern technology, and began regularly targeting the education space to build brand followers. Through a contest offer and promotion of the offer (PR, Social, Paid Social), the company saw 3x the number of visitors they normally see to the site – including a number of new schools that they had not engaged with. Think they were just there for the contest? Nope. While the contest brought them to the site—and the company did have a large number of contest entries—visitors stayed on the site and explored more about the company. Followers increased on social media channels as well.
Result: More important than engagement and followers, the company also saw 3x the number of conversions. Both request a quote and contact us increased from these new targeted companies through the contest promotion.
Find out how we're can help your company. Contact Brand Llama today.